Solo exhibition at KONSTHALL C, Stockholm
. 2.9 2017—1.10 2017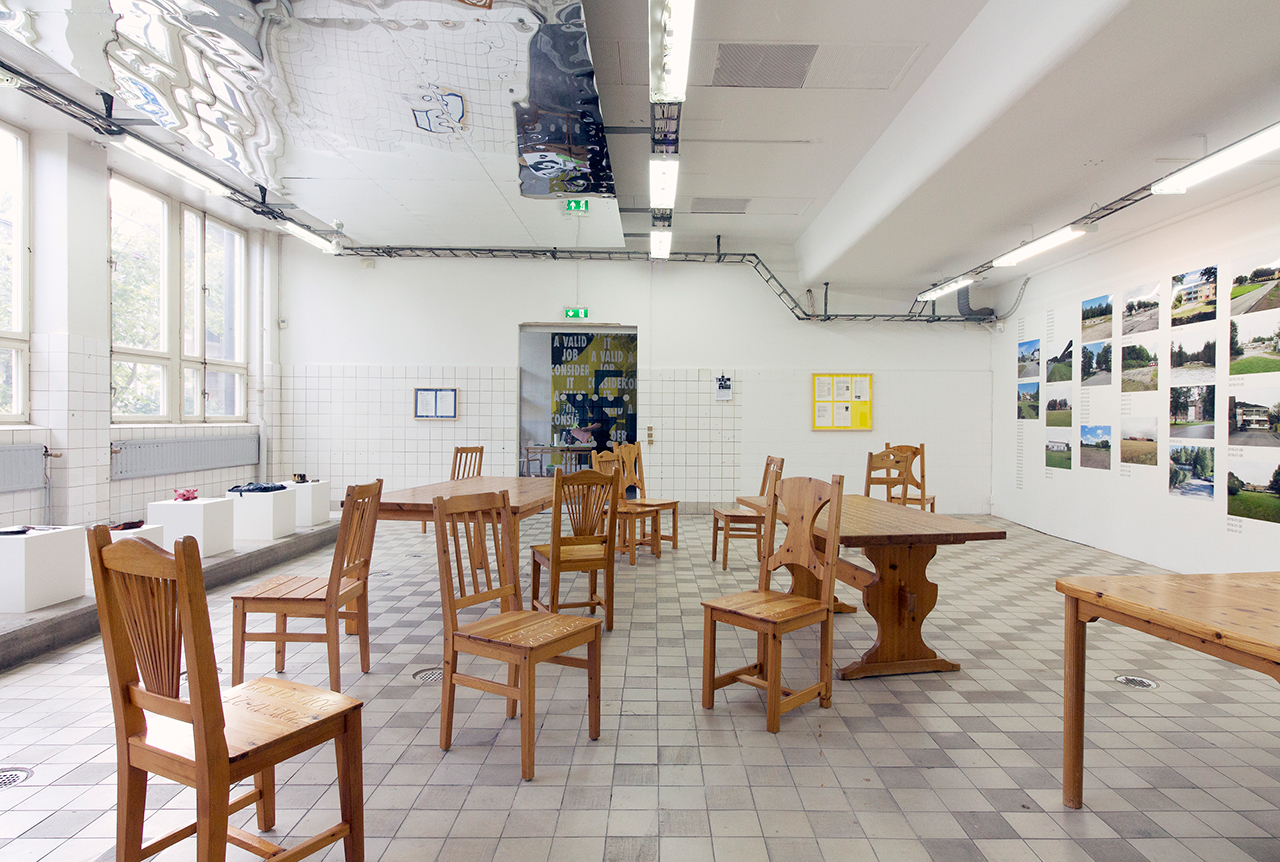 (Exhibition text)
On the 12th of October 2015 the Swedish government announced the decision to temporarily reintroduce internal border controls. In a written statement explaining the decision it is stated that: "The Police Authority considers that in the present situation, public order and domestic security are under threat." Initially, the border controls are to be in force for ten days. Since then they have been prolonged several times, and are still in place August 2017.
For his solo exhibition Public order and domestic security at Konsthall C, David Larsson has made an investigation of the fire related incidents taking place at refugee housings in Sweden during the past three years. In the autumn of 2015 there was a significant increase in the occurrence of such incidents and it was widely reported and discussed in the media. Since then there has been a continuous stream of such incidents and reports, and in an internal police document from February 2017, a total of 112 incidents were recounted in 2016 alone.
A starting point for Larsson's work is his interest in questions on how one's own subject position is related to objects and other subjects in the fabric of society. To physically visit the sites of the fire related incidents is not only a way of showing care for these places and the events that has occurred there, but also a way of emphasising the importance of bodily positioning in grasping these histories and making them matter.
Photographing precisely what he encountered when he first visited the sites, making no compositional changes or alterations along the way, a view of the sites is presented which reaches beyond the singular incident. In the photographs the repurposed, destroyed or abandoned buildings creates an almost surreal sense of suspended time.
Showing photographs from the sites alongside framed governmental documents and a sculptural installation, using typical Swedish pine-wood furniture next to traces from the fires, Larsson pairs a social and political critique with a commitment to the process of working with objects, remains and the making of histories.